Linguistics for K-12 Classroom Application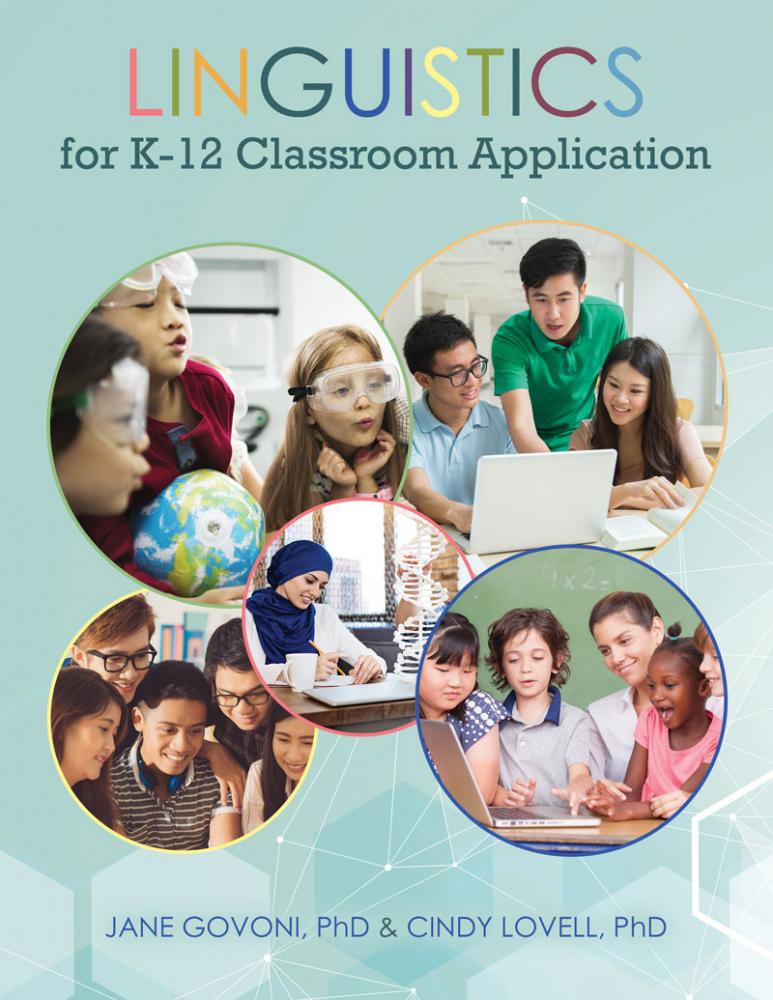 Linguistics for K-12 Classroom Application helps readers develop a practical understanding of phonology, morphology, syntax, semantics, and pragmatics to support the language needs of English learners (ELs) in the K-12 mainstream classroom. Knowledge of these five areas enables teachers to create effective lessons for students from diverse cultural backgrounds and varying English proficiency levels. Classroom scenarios exemplify linguistic concepts through interactions between teachers and students. This tangible approach demystifies linguistics and allows readers to make connections to their own classrooms in order to focus on increasing ELs' social and academic proficiency in English. The text includes research-based, ready-to-go activities for the K-12 classroom. This informative and engaging text is reader-friendly for the hands-on learner.
Available at: https://he.kendallhunt.com/govoni_lovell
Preparing the Way: Teaching English Learners in the Pre-K – 12 Classroom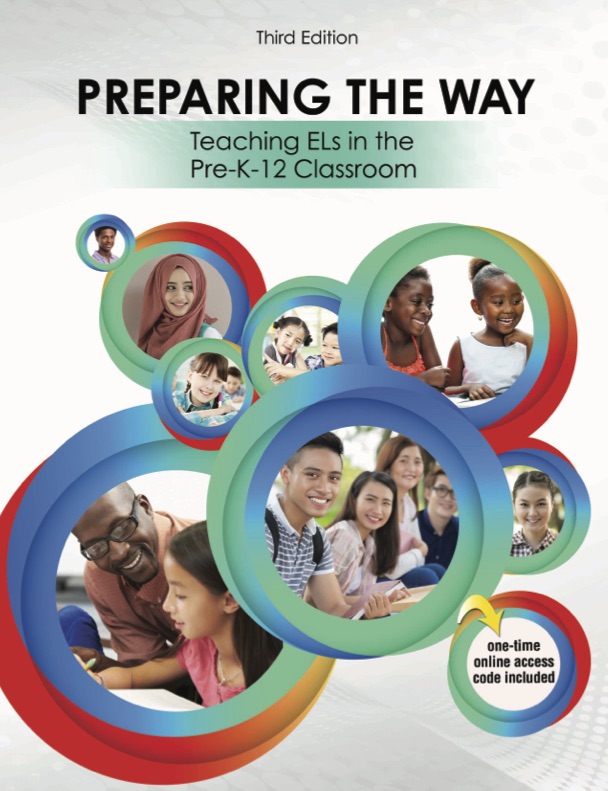 Preparing the Way: Teaching ELs in the PreK-12 Classroom is a reader-friendly textbook for pre-service candidates, mainstream classroom teachers, administrators, and school personnel. Power Point presentations, videos, and links aligned to every chapter provide readers with ways to plan appropriate lessons and interpret assessment data in meeting the needs of English learners (ELs). The authors created several teacher vignettes to present an overview of the legal foundations of ESOL, ways to increase cultural awareness in the classroom, the language subsystem, SLA theories, the needs of SLIFE, an analysis of ELs with special needs, a reflection on gifted ELs, the role of bilingualism, and assessment measures for ELs. The varied, hands-on activities foster practical and meaningful experiences for all readers.
Available at: https://he.kendallhunt.com/product/preparing-way-teaching-els-prek-12-classroom
About the Textbook:
ESOL Textbook Direct Link: http://www.kendallhunt.com/teaching_el/   (Be sure to order the 3rd edition!)
Title: Preparing the Way: Teaching ELs in the PreK-12 Classroom (3rd Edition)
Publisher: Kendall Hunt Publishing
Editor: Jane M. Govoni
Authors: 12 Experts in the Field of ESOL – see below
Customer Service No.: 1-800-228-0810 or orders@kendallhunt.com
Contact: Sydney Decker  at:  sdecker@kendallhunt.com